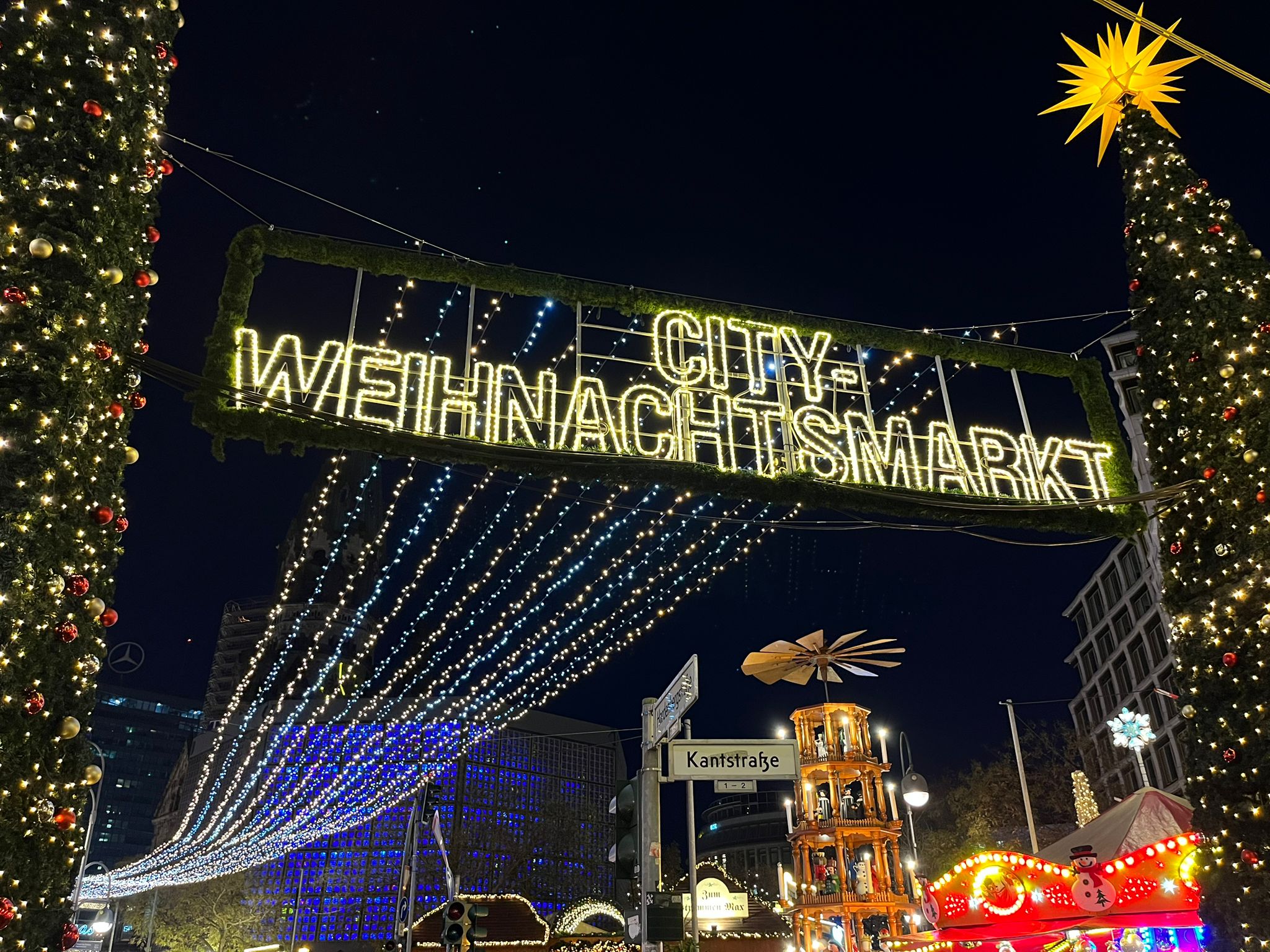 Christmas for the impatient: the Berlin winter markets open update
A
s every year, it starts to get Christmassy in November. Already on October 28, the Christmas season started at Potsdamer Platz with the winter market. The most wonderful time of the year is upon us, with mulled wine, bratwurst, roasted almonds and the 2-meter high and 70-meter long toboggan run, of course. Winterworld at Potsdamer Platz, 28.10.22-01.01.23 from 11am-10pm .
Winterworld at Potsdamer Platz, 28.10.22-01.01.23 from 11am-10pm .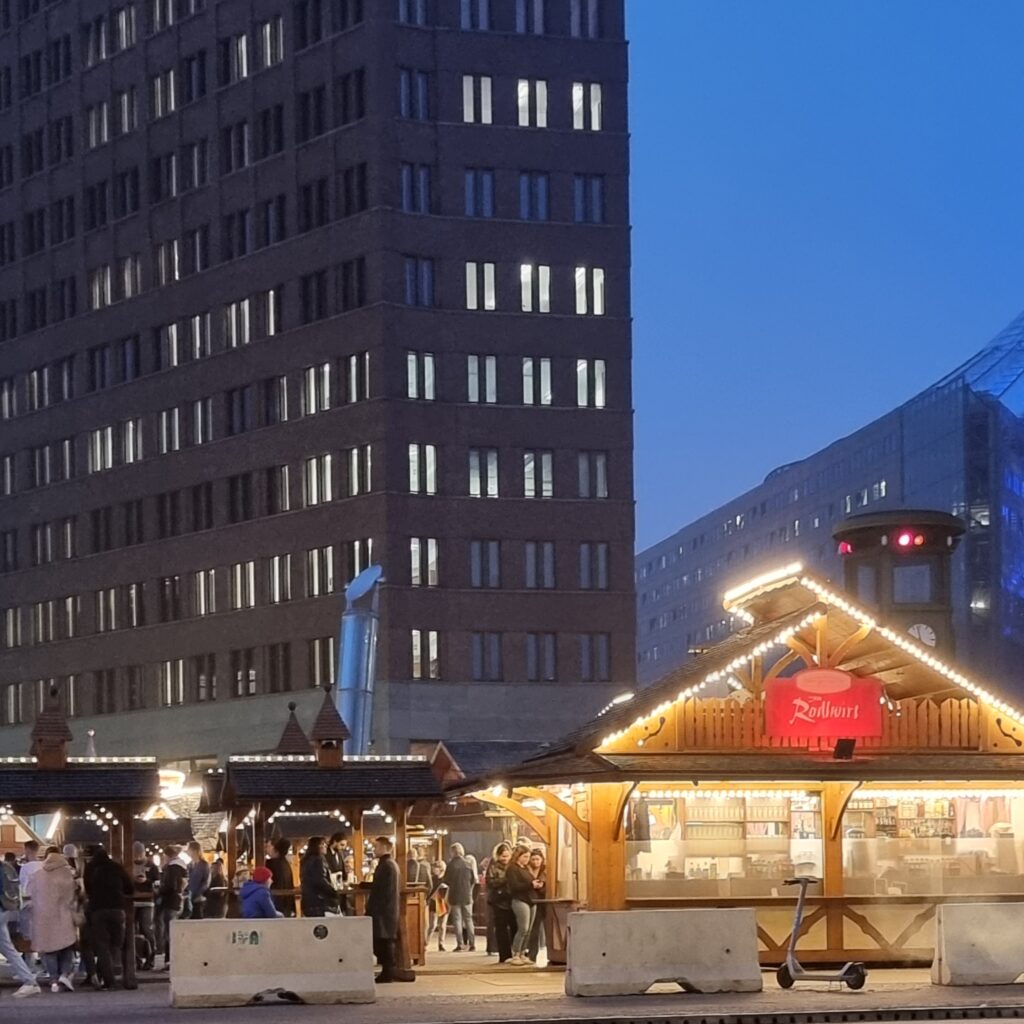 One of the most atmospheric Christmas markets and very close to Grimm's Hotel in Mitte is the Christmas market at Gendarmenmarkt, which has been open since November, 21 and features traditional arts and crafts. However, due to a construction site, this year it will be held on Bebelplatz. Surrounded by the law faculty of Humboldt University, the Staatsoper unter den Linden and the Hotel de Rome, you can look over the shoulders of glassblowers, goldsmiths or candle makers in the arts and crafts tent, in addition to many stands with culinary delicacies.
Weihnachtszauber an der Staatsoper, 21.11.-31.12.22, So-Do von 12-22 Uhr und Fr/Sa von 12-23 Uhr
Prenzlauer Berg / Lucia christmas market

From November 21 to December 22, the Lucia Christmas Market takes place on the grounds of the Kulturbrauerei. In the middle of the historic buildings there is a children's carousel, Swedish fire and Glögg – and daily at 5 pm Santa Claus comes.
above: Impressions of the Lucia Christmas Market ((c)Kischreport)
 Lucia Christmas Market, Schönhauser Allee 36, open from Monday to Friday 3pm-10pm and Saturday/Sunday 1pm-10pm
City Christmas Market near Gedächtniskirche and Kurfürstendamm
If you're going on a shopping spree on Kurfüstendamm, you can't avoid a visit to the City Christmas Market. It stretches around the Gedächtniskirche and offers everything a classic market stands for – always well attended and a must to take a breather before the Christmas shopping on Ku'damm continues.
Christmas Market at the Gedächtniskirche, 21.11.22 – 01.01.23, Sunday – Thursday 11am-9pm and Friday/Saturday 11am-10pm
Light Festival at the Neptune Fountain – Christmas Market at the Red City Hall (Rotes Rathaus)

The large Ferris wheel can be seen from afar by the constantly changing colors, plus a carousel and for all those for whom skating is a must at Christmas: there is an ice skating rink around the Neptune Fountain. All that can be found in front of the beautiful backdrop of the Rotes Rathaus and together with many small stands for mulled wine and roasted almonds it becomes an atmospheric Christmas market between Alexanderplatz and Nikolaiviertel. – …a good starting point for an evening stroll through historic Berlin in a Christmas setting, so definitely Christmas spirit comes up!
Almost every district has its own Christmas markets and events. In Kreuzberg there are very unusual design bazaars and events that Christmas fans look forward to every year!
For those who prefer something more unusual instead of the traditional Christmas market atmosphere, the organizers at the Kühlhaus grounds suggest the Christmas Rodeo Design Market. For an entrance fee of 5 euros, you can experience over 200 designers and creative people on the first 3 Advent weekends, as well as buy original gifts, tree decorations, art and design uniques. DJs will provide musical accompaniment and of course there will be Christmas snacks, street food and drinks for refreshment.
 Street artists will show their art live on the Kühlhaus grounds and invite visitors to become creative themselves in workshops. Plans include crafting Christmas cards and making bath bombs, scented candles and sculptures as entertainment for young and old.
Equally unusual are the Finnish, Japanese and Norwegian Christmas markets, which take place for one weekend only and where you can learn about new Advent and Christmas traditions.
Christmas Rodeo-Designmarket, 3.+4.12. 10.+11.12. and 17.+18.12.22, open from 12-8pm, Kreuzberg, Luckenwalder Str. 3
Finnish christmas market, 19.+20.11.22, Finnlandzentrum, Schleiermacherstraße 24A, open  from 12-6pm
Norwegian Julebasar, 3.+4.12.22 Kreuzberg, Wartenburgstraße 7, open from 12-6pm
Japanese Christsmas Market, 27.11.22, Kreuzberg, am Flutgraben 2, open from 12-8pm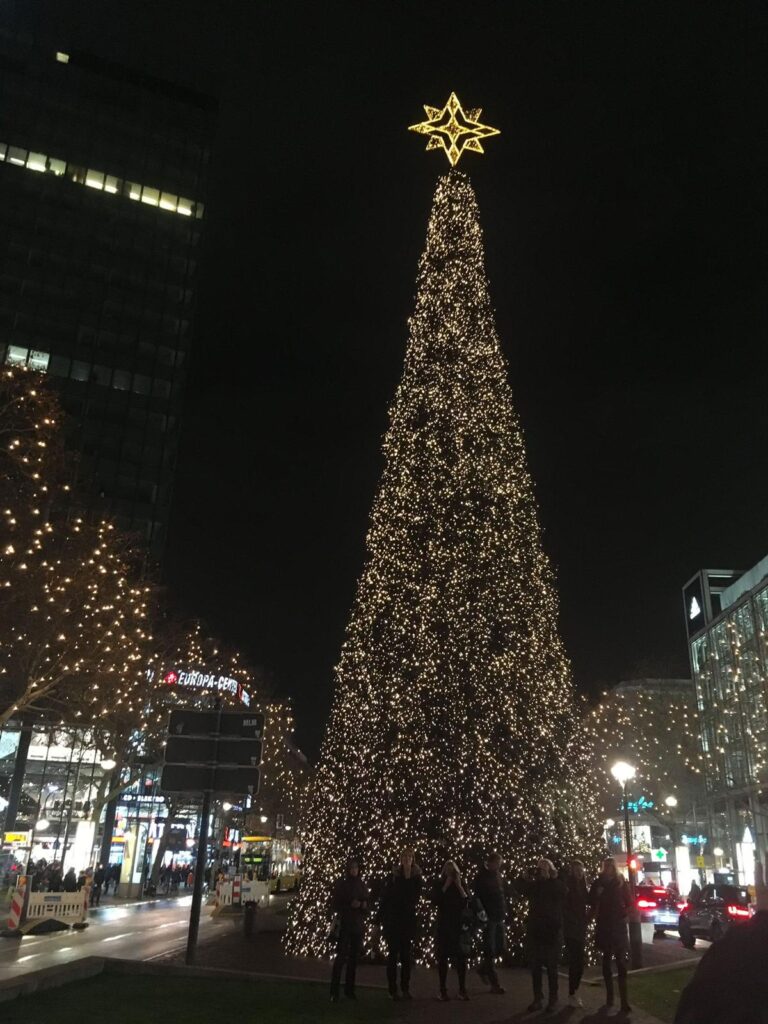 Probably one of the most beautiful settings is the Charlottenburg Christmas market with the castle in the background. In the winter open-air restaurant "Der Vierte Mann" you can enjoy Austrian cuisine and in the afternoon heated pagodas on the Schlossplatz offer coffee house atmosphere and international dishes, from small snacks to opulent Christmas menu.
Christmas Market at the Charlottenburg Castle, 21.11.-26.12. from  12-10pm and from Friday to Sunday between 12-10pm
… if you can't get enough of beautiful scenery and mulled wine, you should definitely visit the Spandau Christmas Market. The historic buildings of the citadel are illuminated with a unique light composition – knights, jugglers, fire eaters and fantastic winter creatures provide surprising moments. The 3-story Christmas pyramid with its 10-meter height is also impressive and a beautiful photo motif. For those who enjoy ice skating: this year the Co2-neutral ice skating rink offers special fun for all young visitors.
Christsmas Dream Spandau, 21.11.-23.12.22, daily from 11am-9pm and Friday and Saturday from 11am -10pm