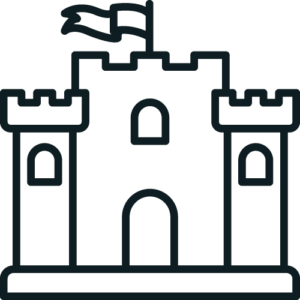 Holidays in the fairytale town on the Main
We will be opening our new Grimm's Hotel in historic Hanau at the end of 2024. Look forward to a holiday with culture, culinary delights & relaxation! The hotel is not only planned as a meeting place for cultural events, but also as an official premium partner hotel of the German Fairy Tale Route e.V., which sets its starting point of the holiday route with Hanau.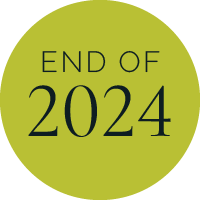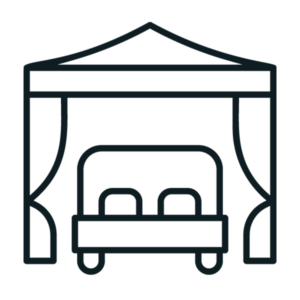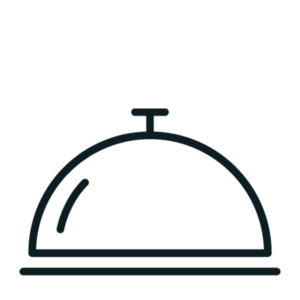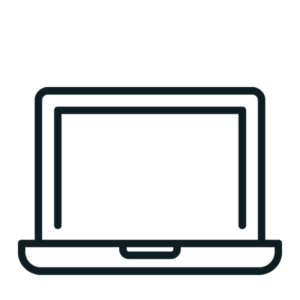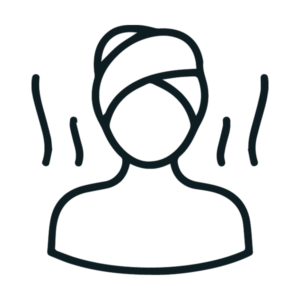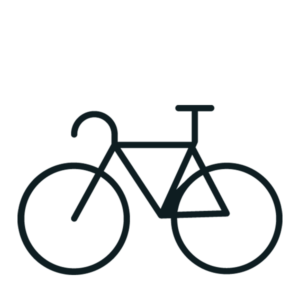 E-SCOOTER & BICYCLE RENTAL
A new chapter in Hanau
In autumn 2022, the hotel contract for the new hotel was signed: "We are very happy that Grimm's Hotel has found a wonderful location in Hanau, which so perfectly reflects the hotels' connection to the fairy tales of the Brothers Grimm. We can bring a lot of experience through our existing hotels to strengthen the region and offer new experiences to Hanau residents as well as tourists and conference guests with our fairy tale concept and support the spirit of the city."

A fairytale overnight stay
The new Grimm's Hotel Hanau is being built in the Pioneer Park in Hanau as an ideal location for business travellers and holidaymakers in the Rhine-Main region. You will have 122 rooms at your disposal, including single, double & family-friendly gallery rooms as well as our popular Prince & King Suites. You can also look forward to: à la carte restaurant, conference rooms, large wellness and fitness area, event rooms for family celebrations, weddings & birthdays, hotel's own underground car park & e-charging stations.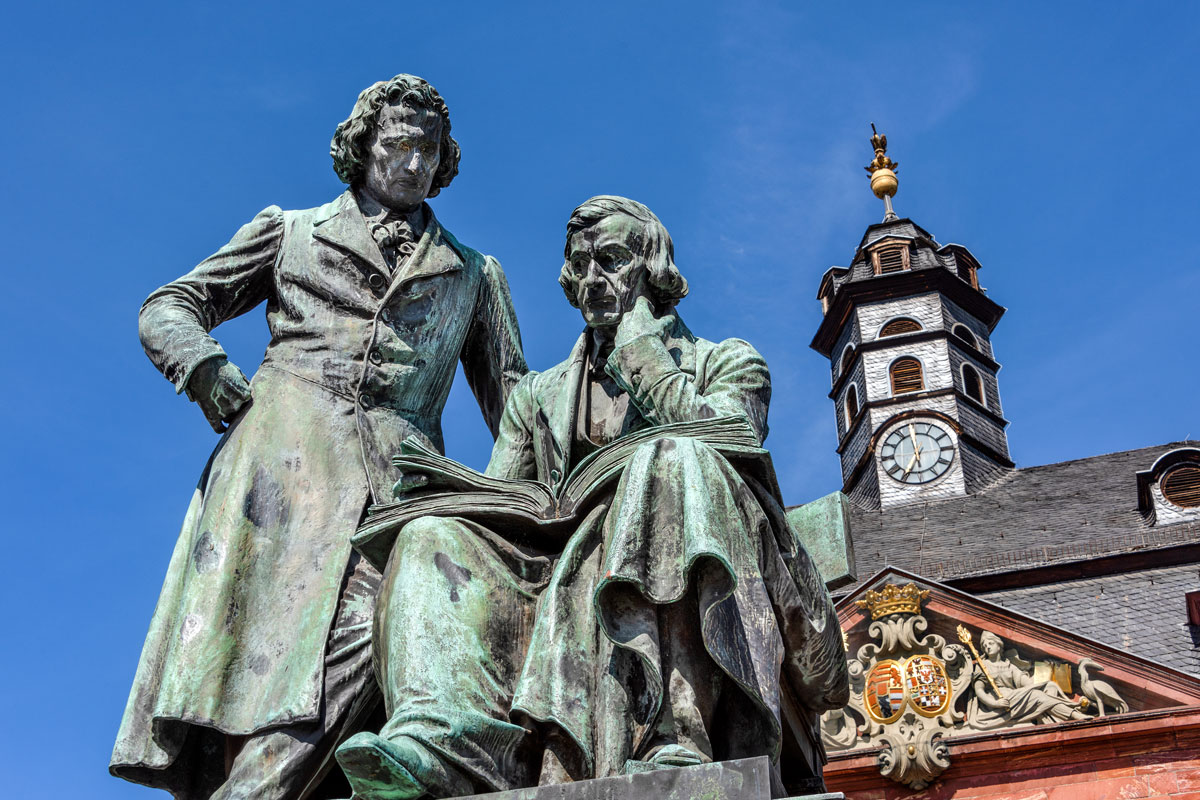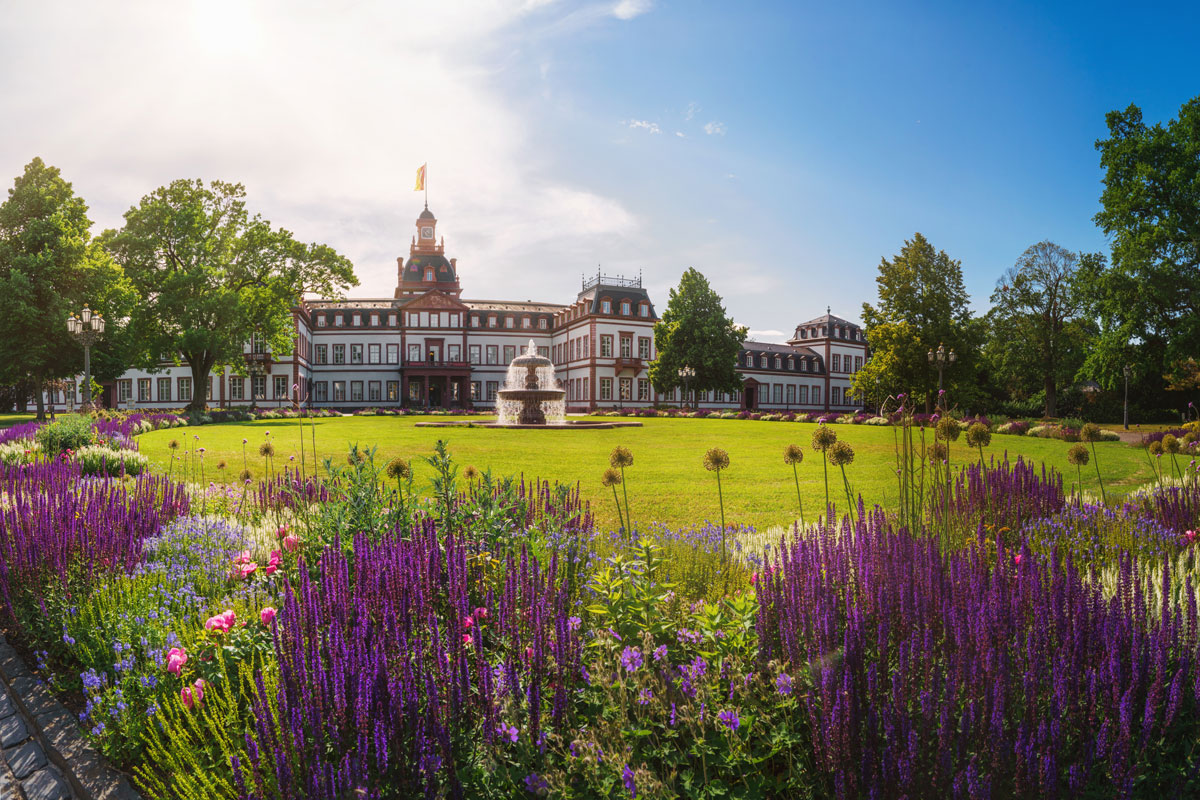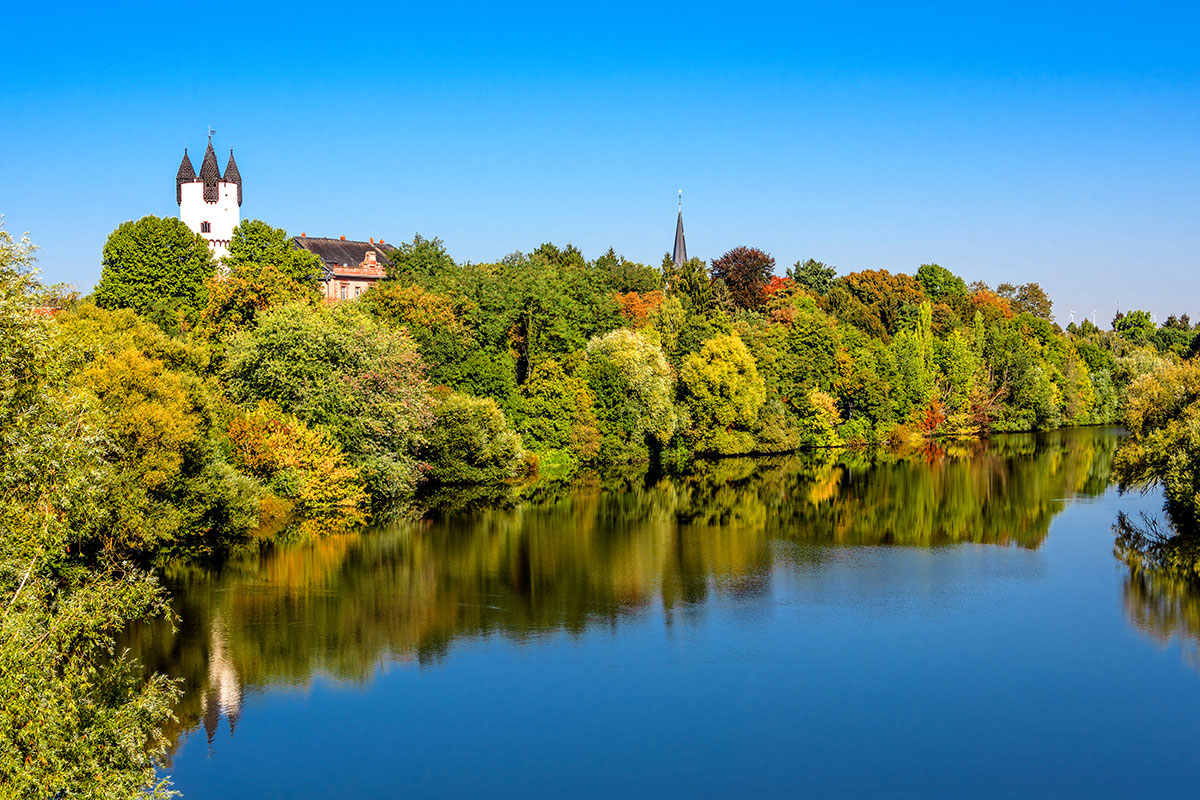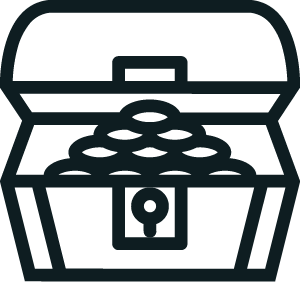 The Brothers Grimm City
The birthplace of the Brothers Grimm offers numerous sights around the fairy tale theme and a variety of festivities such as the Apple Wine Festival or the Philippsruher Castle Concerts. With Grimm's Hotel Hanau, a new meeting place for cultural events is being created. In addition, the hotel offers active holidaymakers an ideal starting point for discovery tours in the surrounding area.

Who is sitting? Who is standing?
During the day, Wilhelm Grimm sits while Jacob Grimm stands. However, according to a legend in Hanau, the two swap places at midnight.

A fairytale overnight stay
Plan your birthday party, family celebration or wedding at Grimm's Hotel in Hanau. From 2025, we will be happy to support you with our great event rooms and our "Tischlein deck' Dich" restaurant in Hanau! Contact us to plan the first steps.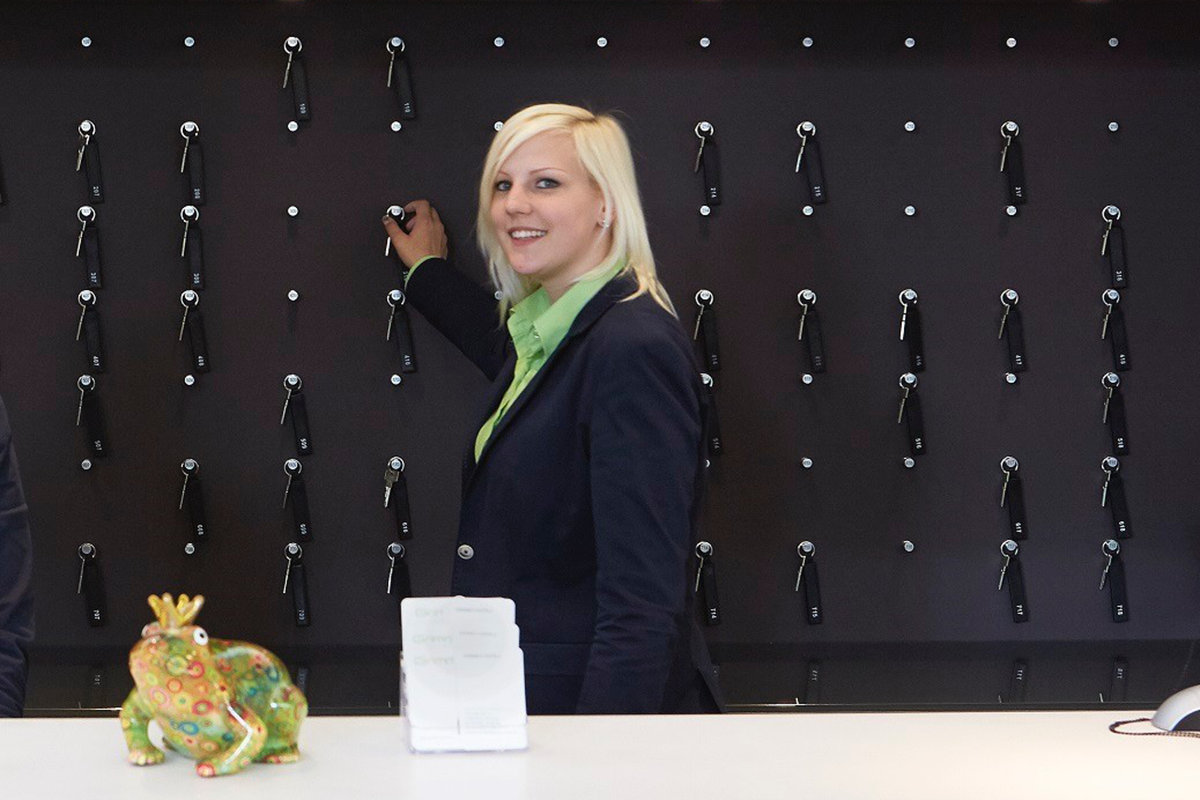 Write your professional fairy tale
For our new Grimm's Hotel in Hanau we are still looking for committed colleagues (m/f/d) in various departments. Are you interested in a new professional challenge? Please feel free to send us your application documents at: