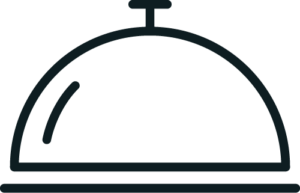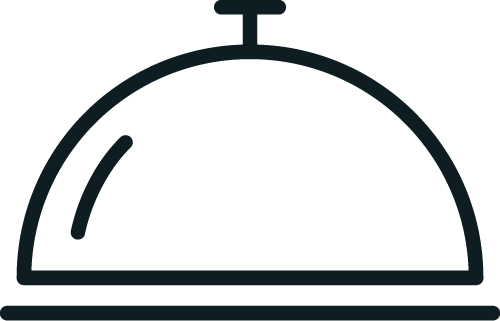 WELCOME TO "Tischlein deck' Dich" at Potsdamer Platz
Dining like in a fairy tale
In the pulsating heart of our capital, there is a place where travellers can linger and forget the worries of everyday life for a while while enjoying delicious food and a cosy ambience. The cuisine at Tischlein deck' Dich at Potsdamer Platz is characterised by a combination of the new and the traditional. With a total of 65 seats and an excellent bar, the restaurant offers enough space even for a royal banquet.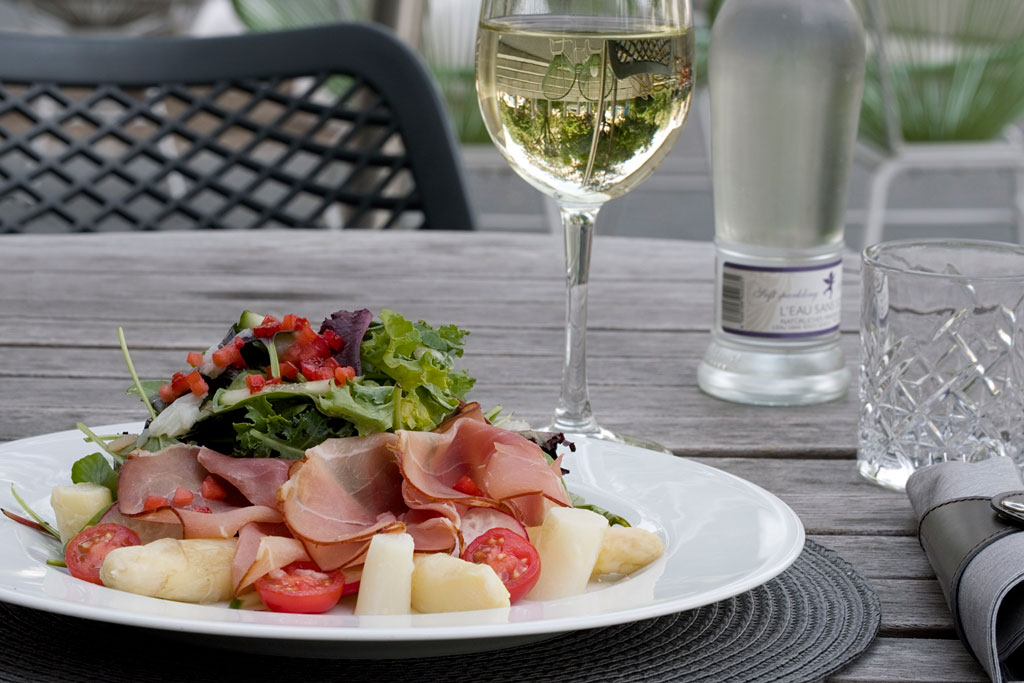 Summer menu
Enjoy pleasant hours with our summer dishes on the cosy terrace. Discover true summertime culinary delights and switch off from stressful everyday life. Offer valid until September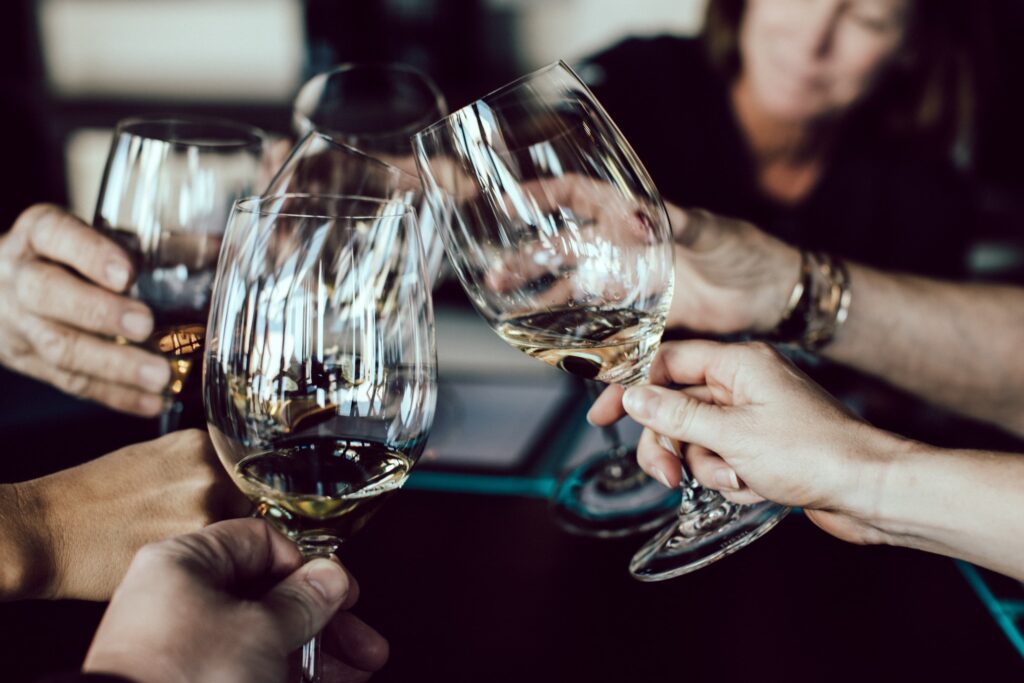 Weekly menu
Our lunch menu is back again! Look forward to daily changing dishes - whether for meat or fish lovers, or vegetarian enjoyment. Everyone will find their weekly hit at a uniform price of €12.90.
Enjoy coffee
Enjoy the first rays of sunshine of the year with us and have your coffee in our fairytale restaurant or on our terrace at Gleisdreieckpark. Of course also with delicious dessert from our house!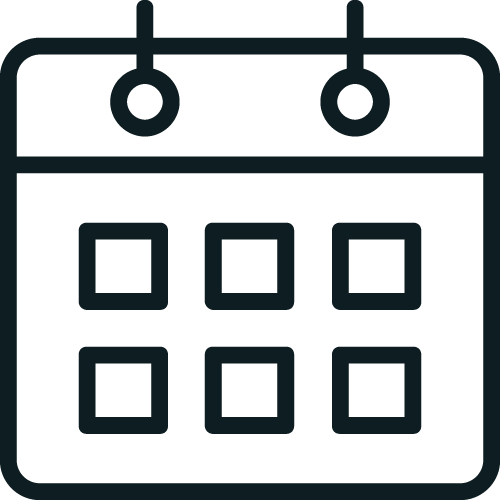 Reserve your table
Discover our fabulous business lunch or let yourself be enchanted by our à la carte offer. Reserve your table conveniently and easily online now.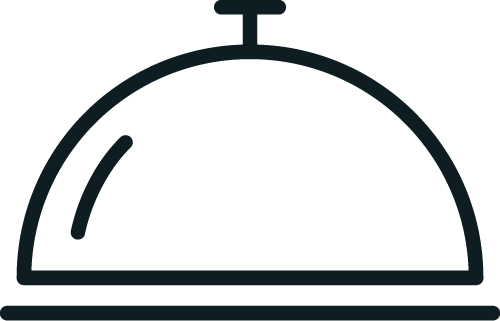 Culinary delights for all the senses
Discover the pure variety of culinary delights and let yourself be spoilt by the fresh and high-quality dishes of our chef.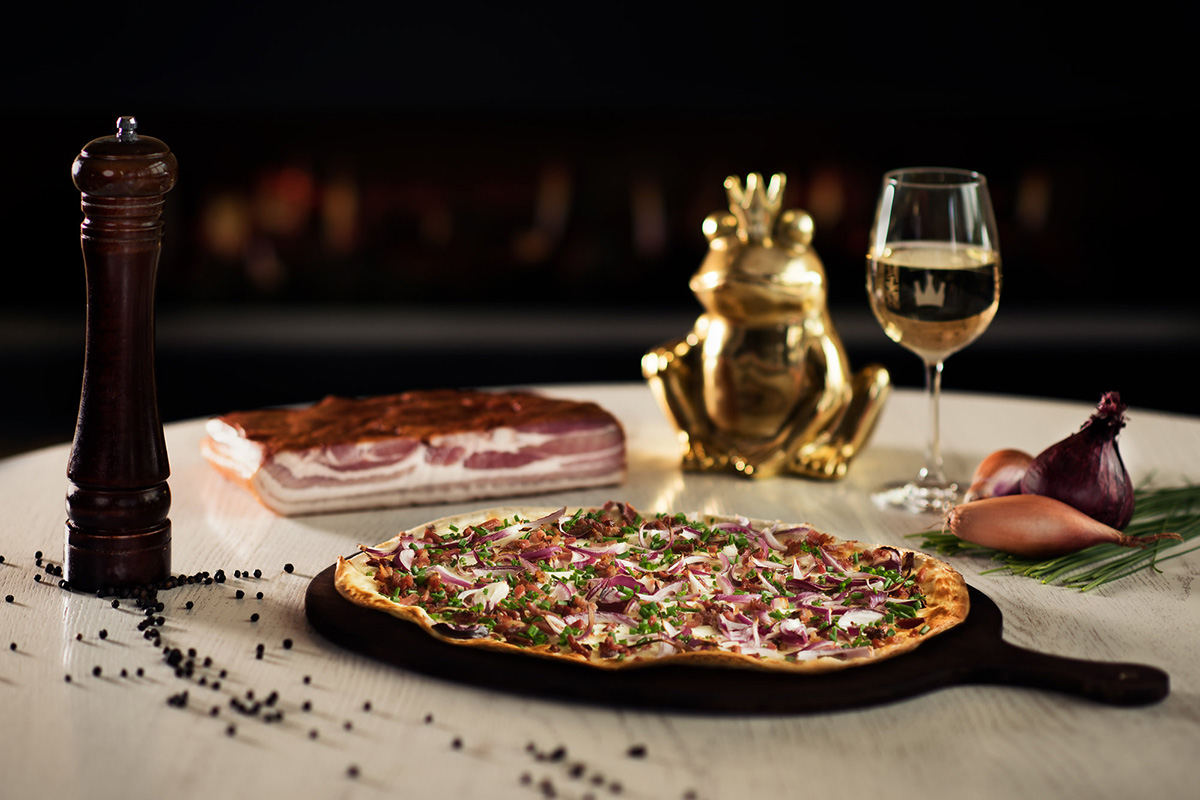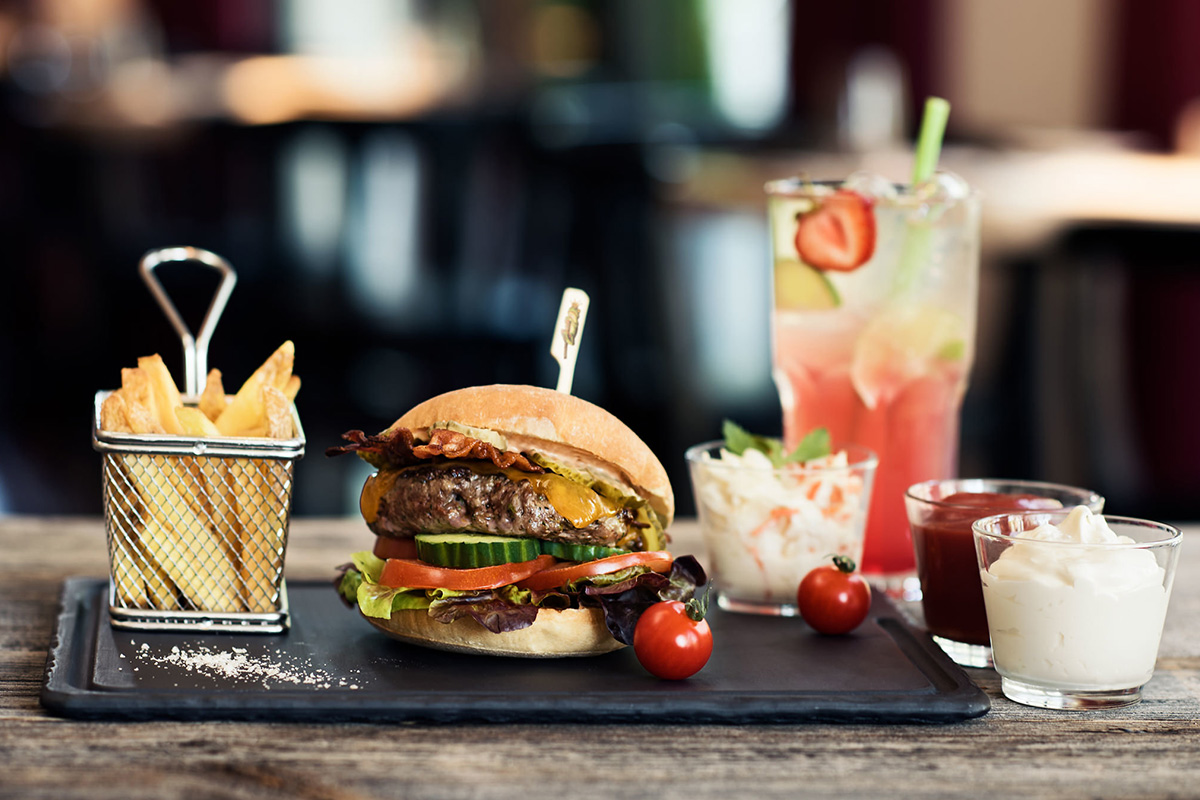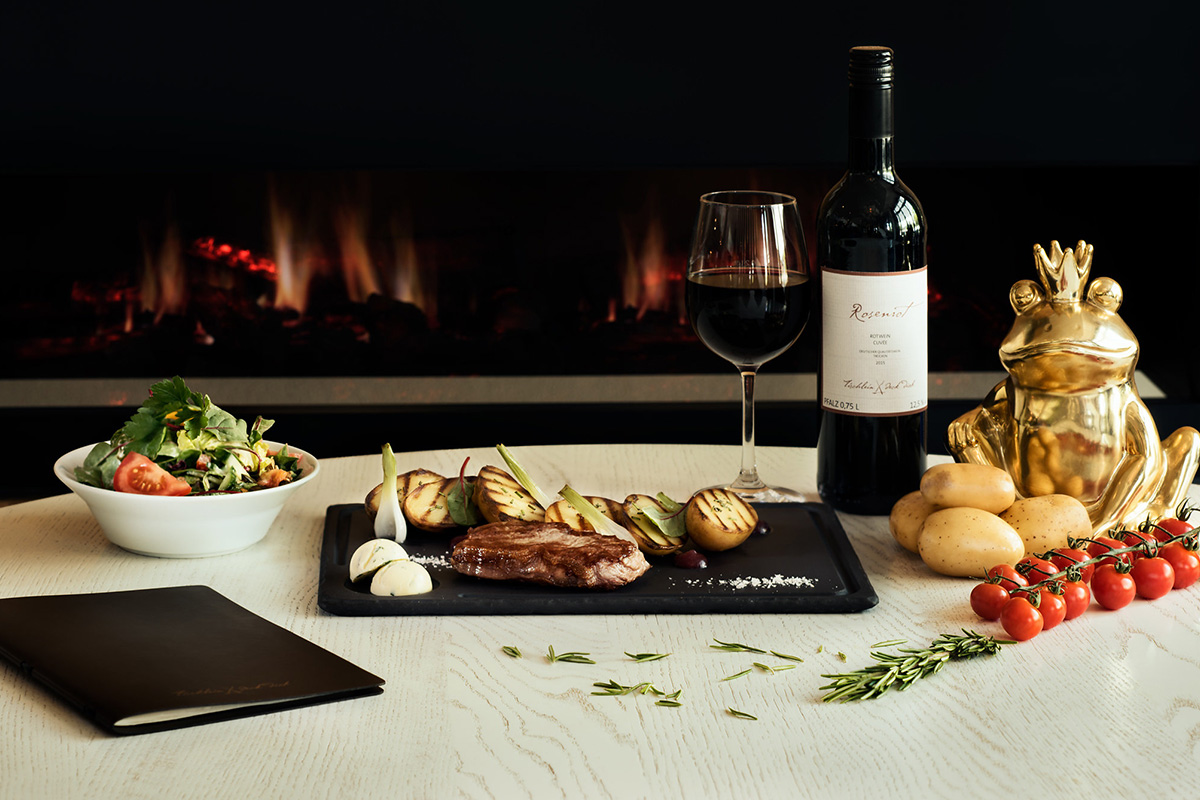 Grimm's Sun Terrace
Escape the stresses and strains of everyday life and city life on our cosy sun terrace right next to Gleisdreieckpark. Enjoy your coffee or a cool after-work cocktail while relaxing in the sun.
Magical cocktail creations as if by magic
From simple and elegant to colourful and fantastic, our versatile range of creative cocktails, long drinks and many more alcoholic and non-alcoholic drinks, conjured up by our experienced bar chef.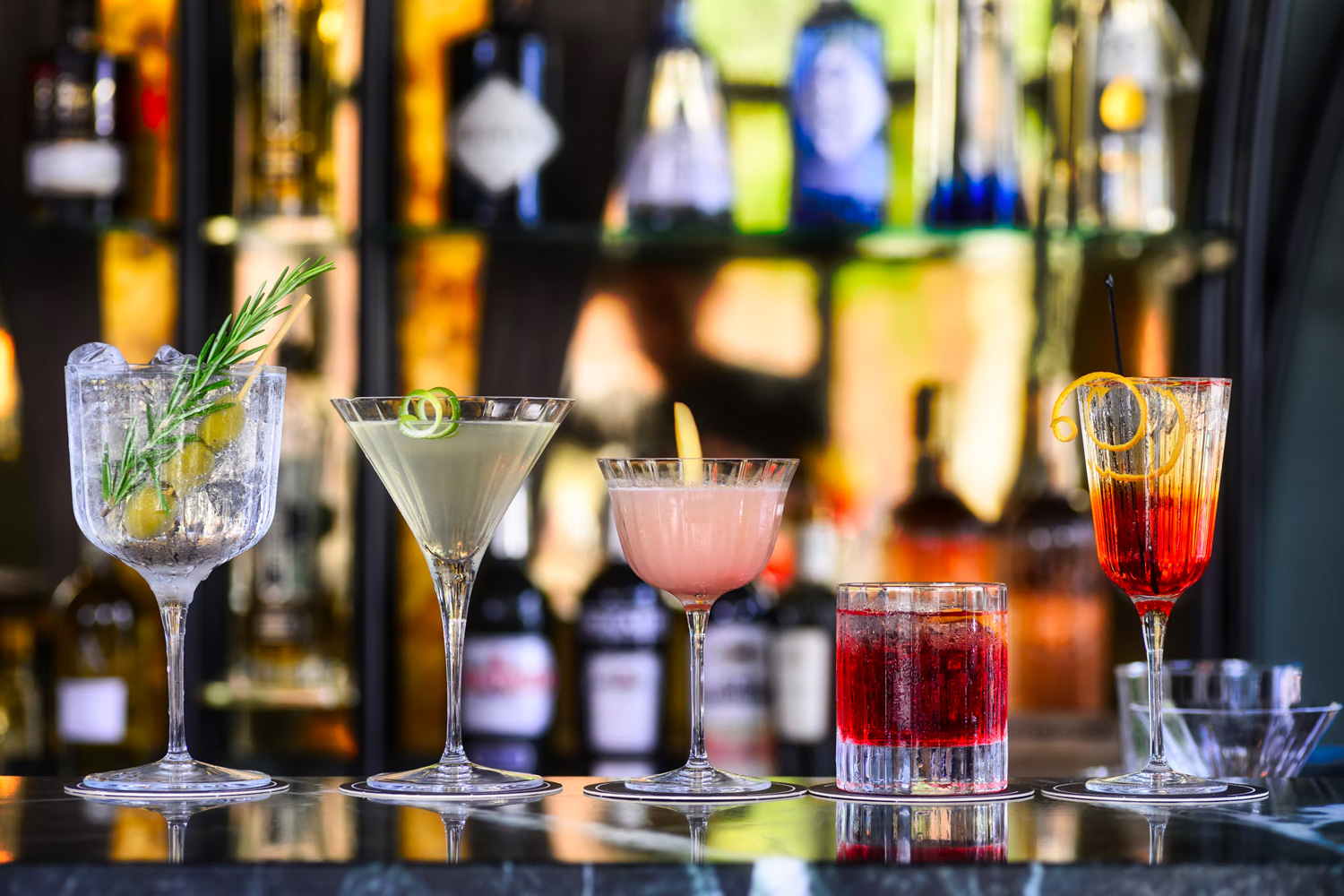 Various cocktail creations
Enjoy a wide selection of fabulous cocktail creations and drinks with us.
After work cocktail at the Gleisdreieck
Grab your colleagues and relax after your working day with good drinks at our bar or sun terrace directly at the Gleisdreieck.
Our bar manager recommends
The Riddle - Tangerine / Sage Gin, Peachtree, Rhubarb Nectar, Grape Juice White, Lime Juice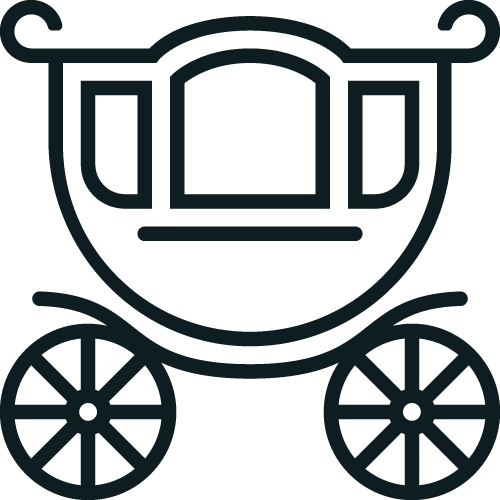 Tischlein Deck Dich
Grimm's Hotel Potsdamer Platz Flottwellstraße 45 | 10785 Berlin | Germany
Opening hours restaurant daily from 12 - 11 p.m.
Opening hours Bar Monday to Thursday from 4pm to 11pm, weekends from 4pm to 1am, but sometimes it goes longer ...

Your comfort & safety are our highest priority!
Let us stand together for a healthy coexistence! Here you will find information on how we can actively contribute to this, both on the service and guest side.