Take me and bring me back: Coffee-to-go in ReCup cup
S
ou love sustainability? So do we! Coffee to Go is now available in our mint-green ReCup cups - saving up to 1000 disposable cups!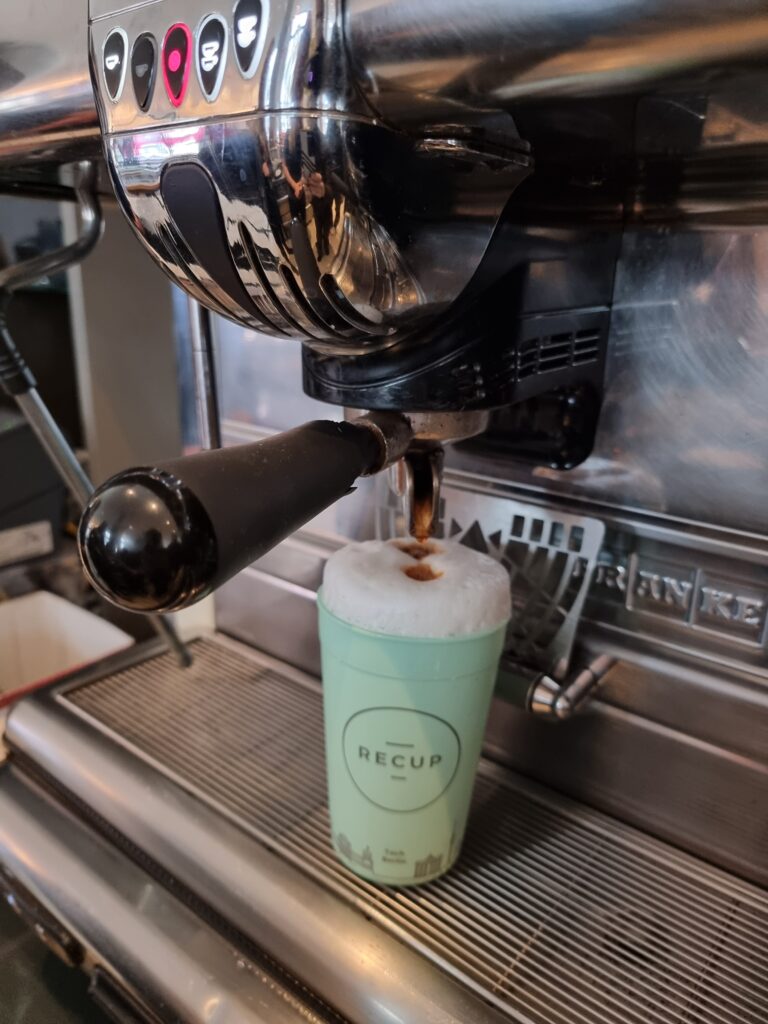 Do you love coffee-to-go? – The only thing that bothers you is the guilty conscience because of the tons of plastic waste it creates every year? There is already a solution to this problem: ReCup! A reusable system that can save up to 1000 disposable coffee cups with one coffee-to-go cup. The system is very simple, download the app, order coffee in the ReCup cup, pay a €1 deposit for the cup, if a lid is desired, this also costs €1 deposit. Return the cup at one of Berlin's countless locations, all of which can be found on the app map and which participate in this reusable system! And best of all: this system is available all over Germany – so you can conveniently get your deposit back at your home town, in your home region at the participating ReCup partners. So how about a coffee-to-go for the trip home? – We love this simple solution idea to more sustainability! – Do you?
Where?
Download the ReCup app free of charge from Google Play or the AppStore and find one of the countless spots nearby to buy coffee or return your cup.
Price? Deposit/reusable cup 1€ Deposit/lid 1€
return the reusable cups and lids to get the deposit back
Info? https://recup.de

Title and article pictures © kischreport