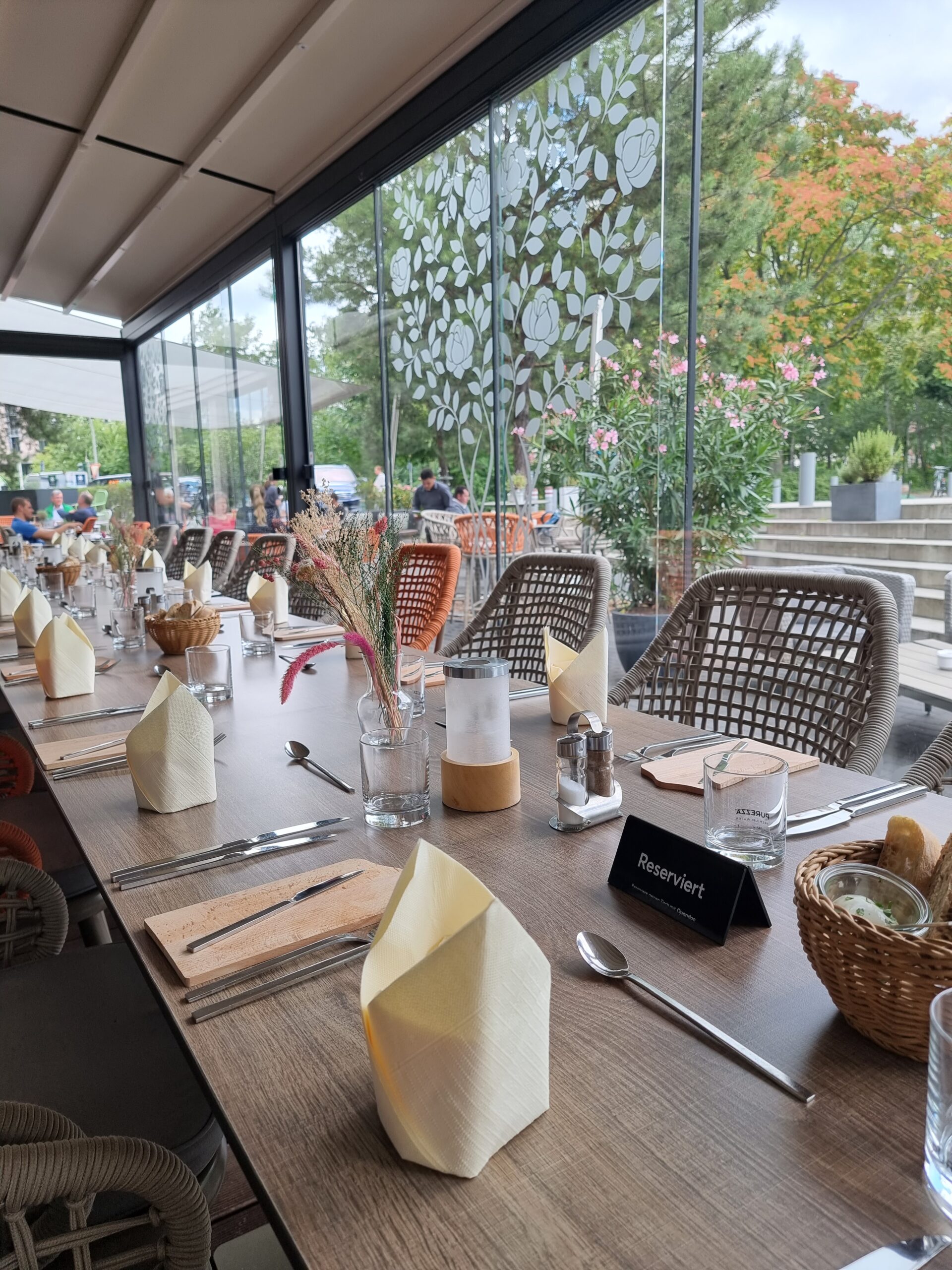 A winter garden for any season
W
hy not come and visit our restaurant "Tischlein deck Dich"....
to enjoy the lunch in our winter garden? Lunch time is from Monday to Friday between 12 and 4 pm. With a glass of red or white wine it is wonderful to relax with the view outside, towards the Gleisdreieckpark. Whether in sunshine or rain, the winter garden is ideally suited to provide the appropriate setting for festivities, meals or meetings in any weather.
For company get-togethers, birthdays or school enrollments, both hotel guests and neighbors, have already welcomed their guests with us. Up to 30 people can be seated in the conservatory and with the right decorations, the room becomes your event! The floor-to-ceiling glass doors make it effortless to extend any summer party outside to the patio. For all celebrations, please feel free to call our reservation desk for menu suggestions specifically for your birthday or wedding party.
Our buffet variations are also popular at Potsdamer Platz. For such parties we recommend to plan a maximum of 25 people, the doors to the restaurant can be closed so that you can use the winter garden exclusively for yourself.
Where?
Tischlein deck Dich, Grimm's Hotel Potsdamer Platz

Flottwellstraße 45 | 10785 Berlin
Reservation: phone +49 (030) 8008 4444
or
mail to: potsdamer-platz@grimms-hotel.de