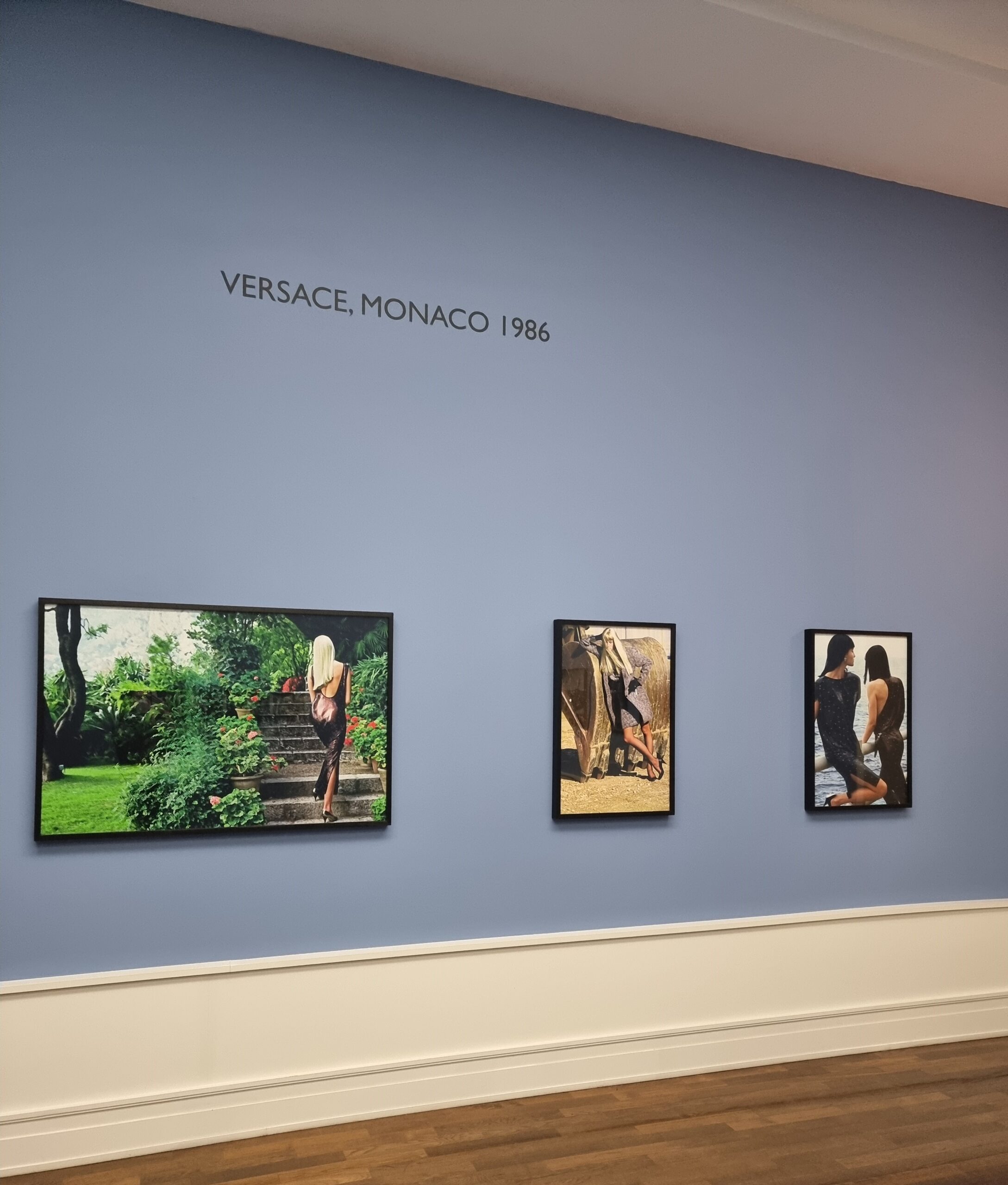 Helmut Newton Brands
Special exhibition – commercial photography of the 80s and 90s
S
ince 2010, the Newton Foundation has been displaying holdings from the photography collection of the Art Library and the Helmut Newton Foundation on a total of 2,000 square meters on 2 floors. The lower floor is dedicated to the permanent exhibition "Helmut Newton's Private Property" and shows, in addition to Newton's work and his companions, parts of his library, cameras or his Newton Mobil (a custom-made car for the car enthusiast). In addition, his office in Monaco was reconstructed in one of the exhibition rooms.
"A Gun for Hire" was Helmut Newton's self-deprecating name and the saying became the title of a posthumous exhibition shown in Monaco in 2005. Until May 14, 2023, a special exhibition is currently showing over 200 photographs, which can be seen as a continuation of this Monaco exhibition. On display are only a few photographs that were also shown in the 2005 show, but the current exhibit shows photographs Helmut Newton took in the 80s and 90s for brands such as Saint Laurent, Bluemarine, Swarovski or Wolford – brand photographs for the luxury segment, mostly taken in Nice and Monaco. In addition to commissioned works by well-known fashion labels or "shopping institutions" such as Neiman Marcus and models such as Monica Bellucci, Carla Bruni or Carré Otis, the Newton Foundation is showing entire image series for the first time. Before, only individual campaign images could be seen.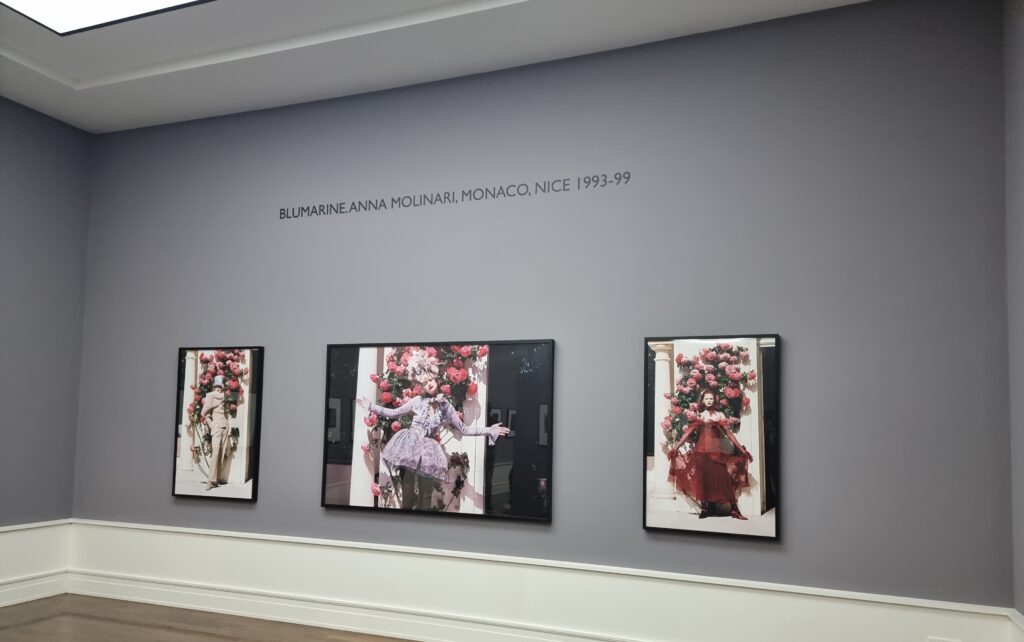 As trivial as the products themselves may be: Pantyhose, coffee, tobacco – the staging, in addition to the brand name, turns a simple product into a luxury item in the end. The type of visual language and the style of Helmut Newton turn the articles of the brands Wolford, Lavazza and Dannemann or even Absolut Vodka into luxury products, "Products of Desire". The resulting photographs are/were applicable everywhere, whether in fashion magazines as advertising or in editorials, international, up to date and yet timeless.
The photos of the Swiss watch manufacturer Paul Picot are legendary, as are the shoots for Bvlgari or Chanel. In the mid-1970s, Newton produced two commercials for the perfume Chanel No 5 with Catherine Deneuve. The exhibition also shows Polaroids, analog contact sheets from selected advertising shoots, look books from the fashion brands and a selection of ads from magazines.
Throughout his life, Newton himself made a point of being called a photographer and not an artist.
When?   03.12.22 – 14.05.23
Where?      Helmut Newton Foundation, Museum für Fotografie,
                    Jebensstrasse 2, 10623 Berlin
Infos?   Helmut Newton Stiftung
Opening Hours?   Tue-Fri 11 am – 7 pm
                                Thu 11 am – 8 pm
                                 Monday cosed