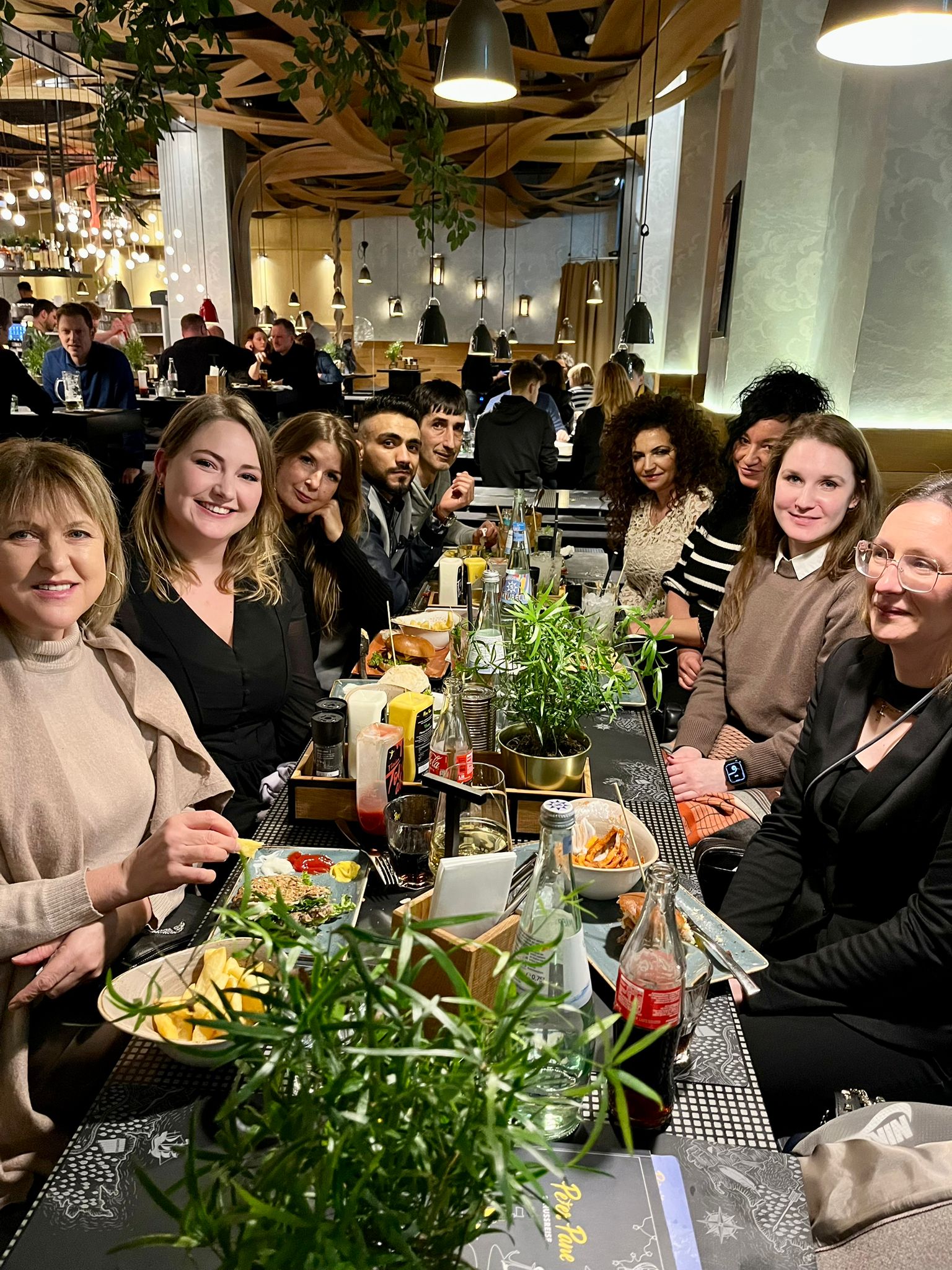 Grimm's Hotel Challenge – Team Event
..the hotel guest! For some time, Grimm's Hotels have been offering a 5% discount to all guests who book their hotel room directly via our website or by phone using the discount code GRIMMS5, in order to offer our guests the best possible price.
To support the staff with the appropriate training, an internal challenge was initiated by the individual residence managers of the three Grimm's Hotels in Teltow, Mitte and at Potsdamer Platz. All team members at the front desk were trained to answer all our guests' questions about the discount code in the best possible way and through the mutual support of the individual team members, Grimm's Hotel Berlin Mitte was able to make the most guests aware of our 5% discount! The management thanked for the commitment with a team meal in a restaurant, which the employees were very happy about and could therefore start the Advent season with a great team event. 
The joint success was duly celebrated and there are more challenges coming up where they can support each other and grow together as a team.