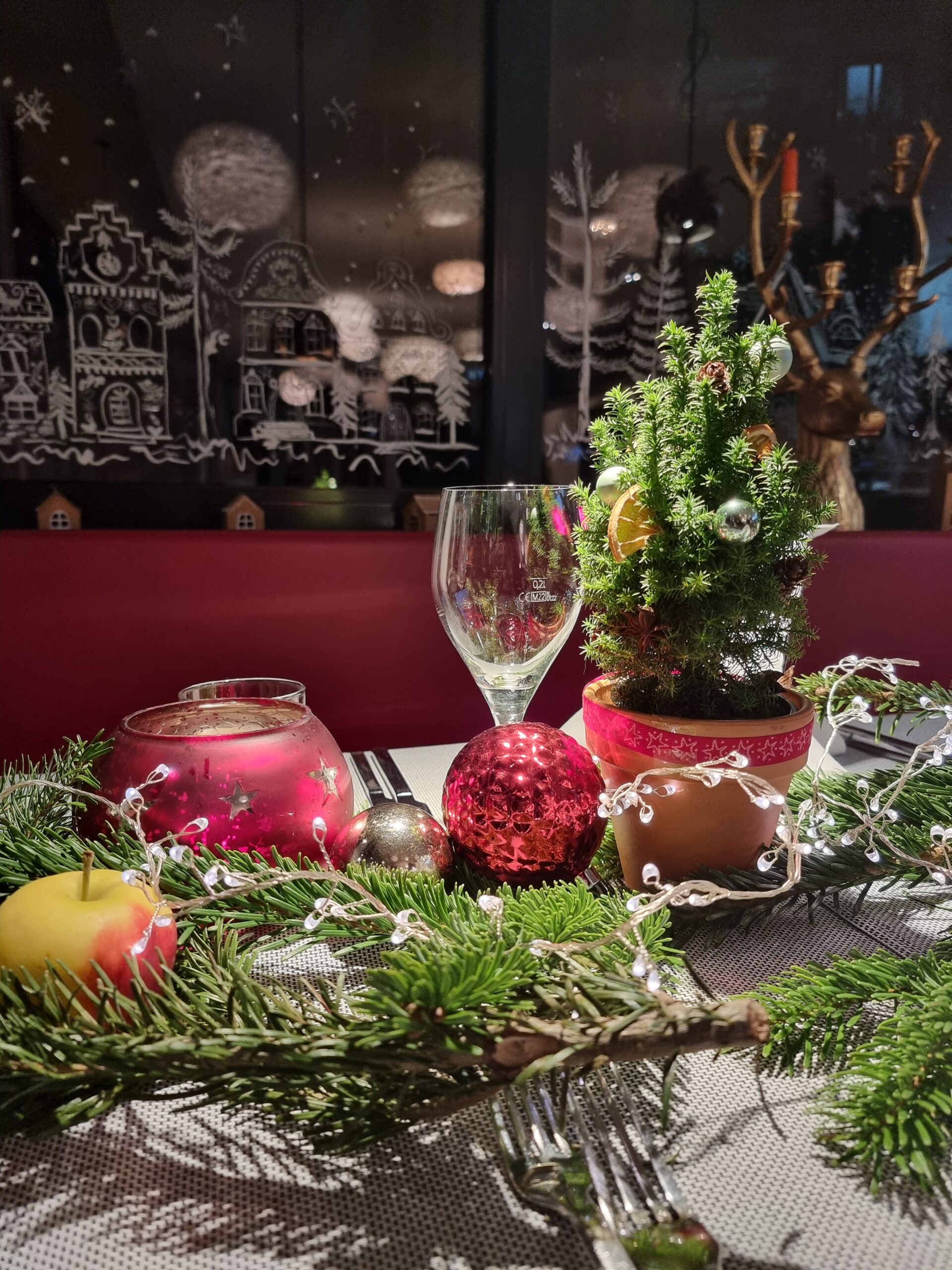 Christmas parties in our restaurant "Tischlein deck Dich" and roast goose
….almost like the land of milk and honey: roast goose and dreaming in the hotel room with "Hansel and Gretel" design – doesn't that sound like a fairy tale?
At the moment, our restaurant "Tischlein deck Dich" is full of fairy tales. Whether in the "Tischlein deck Dich" Restaurant at Grimm's Berlin-Potsdam in Teltow or at Potsdamer Platz: as every year, our service staff provides a Christmas ambience and our chefs provide lots of Christmas delights. Whether at lunchtime for hotel guests, company parties, celebrations in a private setting or an evening Christmas dinner: with us you can look forward to all kinds of culinary delights. Our chefs have come up with many winter specialties for both hotels that will make the Christmas season something very special.
How about a starter of home-pickled lemon pepper salmon, followed by two kinds of duck with cranberry sauce , red & green cabbage and potato dumplings or venison goulash in wild mushroom sauce and potato strudel? You prefer it vegan – then you might like chickpea vegetable curry with coriander & lime basmati rice! No matter what you decide – we are looking forward to your visit in our restaurant. Feel free to call us and we will reserve a seat for you in the "Tischlein deck Dich" or in our cozy winter garden. Let our kitchen spoil you before and during the holidays and don't worry about anything but your guests!
Our Christmas-goose-to-go is an offer for all those who prefer to celebrate at home and want to spend as little time as possible in the kitchen, but with their guests: call, order and pick up at the desired date – either warm and ready to serve or pre-cooked and with a few simple steps at your home on the table! Sounds like a fairy tale? We think so too!
For orders/collections call at Potsdamer Platz (price 145 €):
Tel. 030 25 8008 4444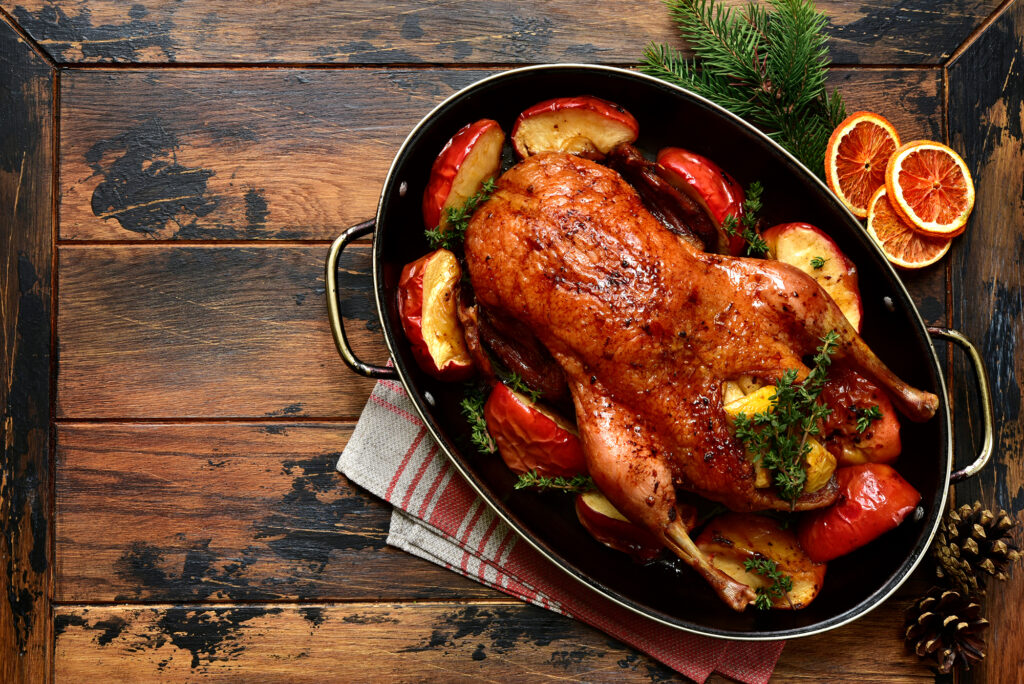 If space is tight at your home during the holidays and you have too many guests: we have the solution! Simply book one of our fairy tale rooms for your loved ones!
For direct bookings via our homepage you will receive a 5% direct booking discount.