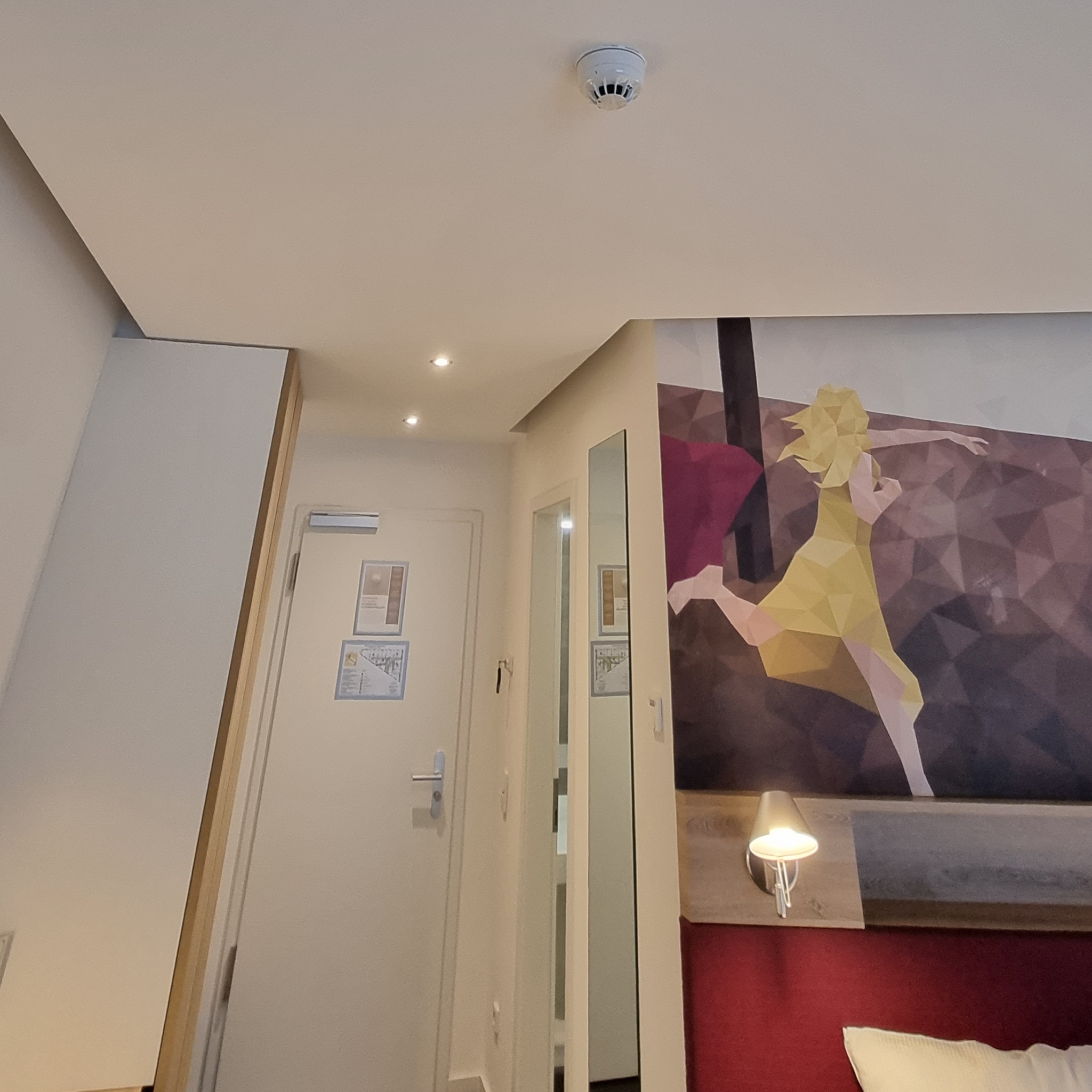 Perfect indoor climate at any time
W
ith environmentally friendly Seamless Grafit climate ceiling system, Grimm's ensures a perfect indoor climate
Our hotel is fully equipped with a special heating/cooling system that does not work like conventional air conditioners. Through the ceiling of the room a perfect temperature control takes place by so-called expanded graphite (the effect of heating and cooling can be compared with the principle of underfloor heating), which offers many advantages.
The so-called seamless graphite climate ceiling system, which is an environmentally friendly technology can adjust the temperatue without air movement and the disturbing noise of standard air conditioning,coordinated with the temperature outside in winter and summer.
As a result, the temperature adjustment works a little slower, but much healthier, since, among other things, no dry heating air is generated. We recommend keeping the windows closed as much as possible in order to keep the balance of the room climate. With the windows closed the system can perfectly adjust to the ambient temperature.
Within the room the system is controlled via 2 settings only: In winter, the room temperature is heated, so the button should be on the "sun" setting (☼), for cooling temperatures in summer, the controller should be on the snowflake (
). In addition, each guest can individually set the room temperature exactly as desired via the controller.
If you have any questions, please feel free to contact our reception.