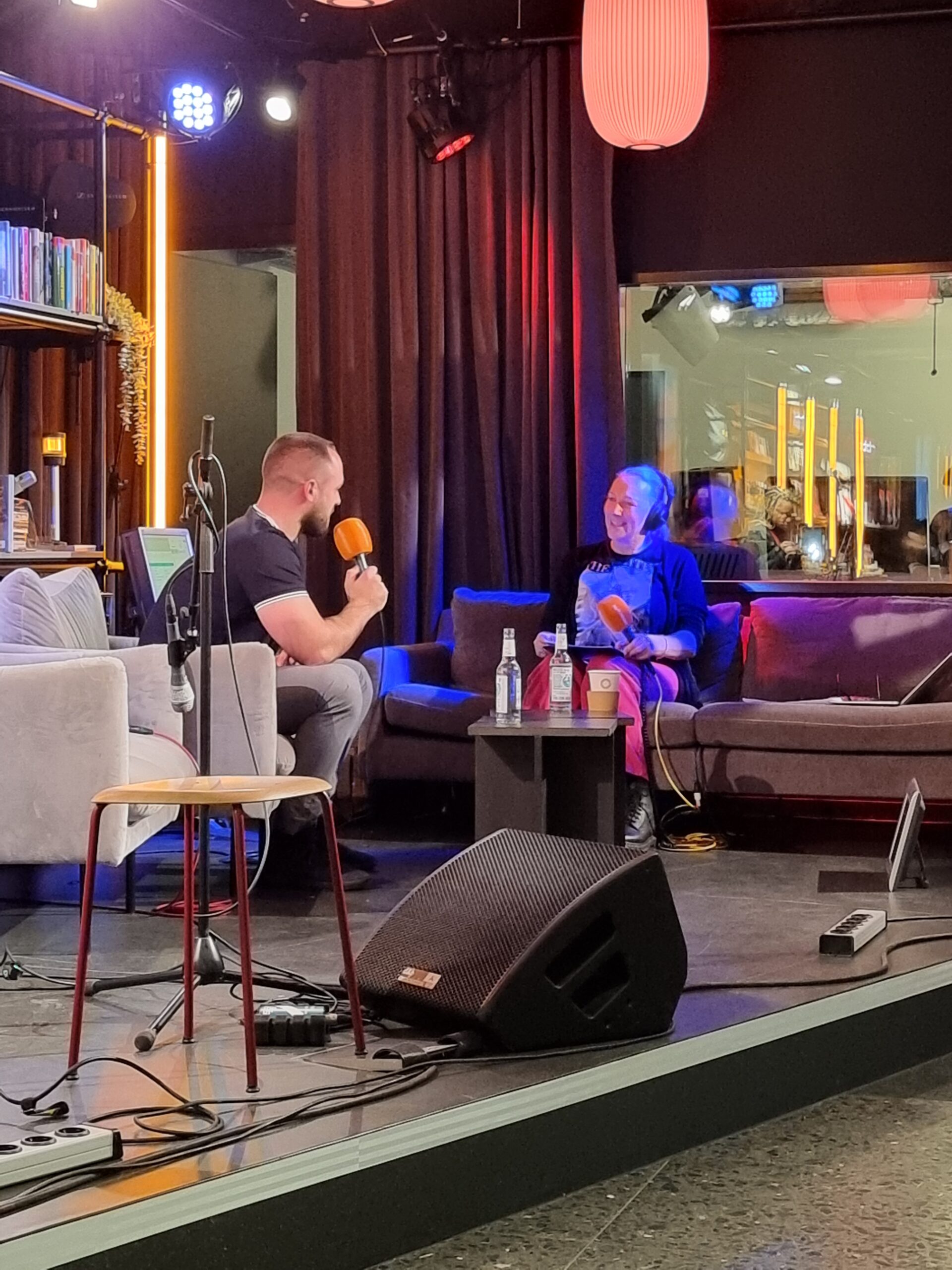 Poetry Slam Championship Berlin-Brandenburg 8.-12.3.2023
I
n 3 days it will be decided: the new Poetry Slam Champion! Before that, however, 3 semi-finals have to be run through. 27 poets compete and the best in each semifinal wins. The final will be on March, 12 in the Columbia Hall. In the evaluation of the results, the highest and lowest voting is dropped and only the remaining scores result in the total score. Poetry slam events have been held for years, were performed in sold-out locations to growing fan crowds. All of this year's finalists have won countless events. As in previous years (the Poetry Slam Championships have been held since 2008), tickets are already scarce for this year's events, but there are said to be remaining tickets available.
Yesterday there was a little warm-up for the reigning Berlin-Brandenburg champion on Radioeins. In an interview with the radio station yesterday, Max Golenz gave a small idea of what to expect in terms of wordplay and ingenuity at the Championship Finals Berlin-Brandenburg. For him, Berlin is a home game. He lives in Köpenick, works full-time as a teacher and, as a member of the "Brot und Spiele" reading stage, has been an integral part of the German-language slam scene for years. If you don't have anything planned for the weekend, are in the mood or can't do anything with it at all: you should definitely listen to the approx. 20-minute interview, in any case: you'll be surprised!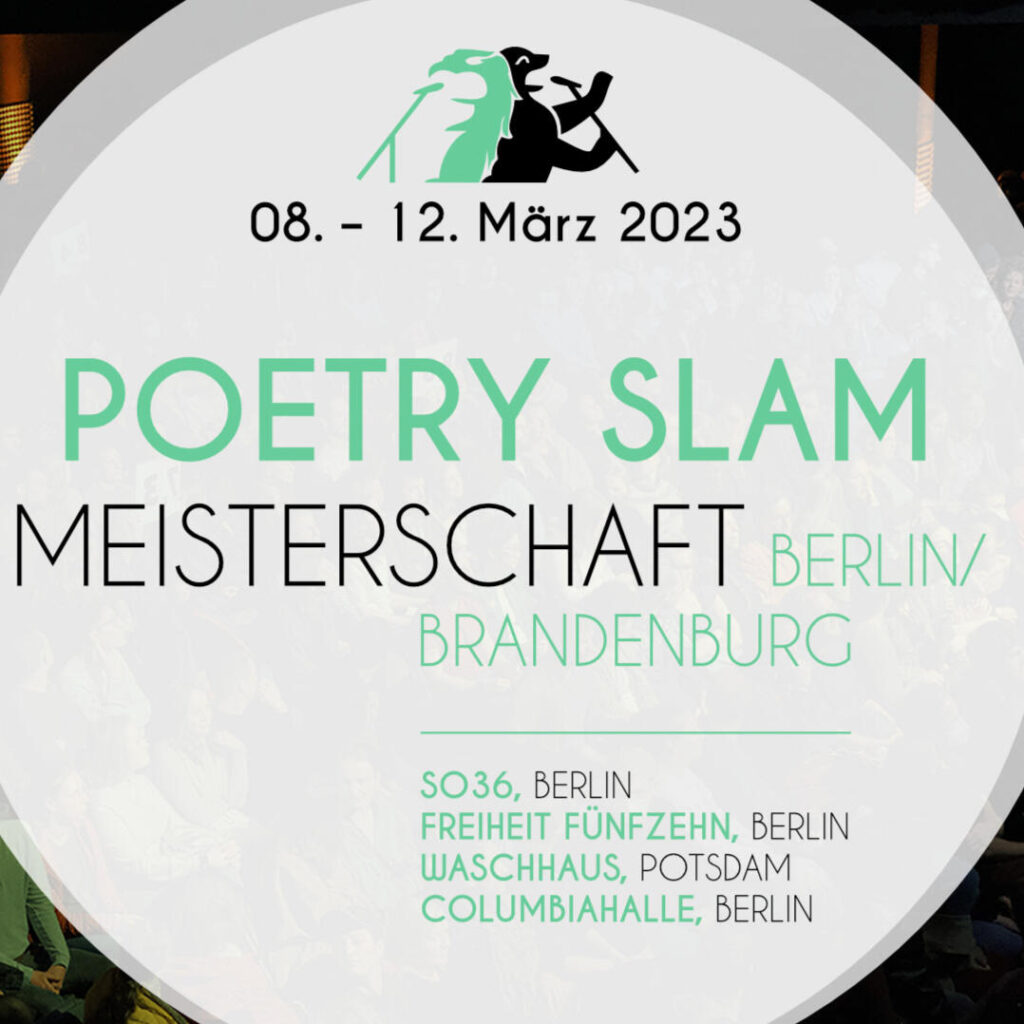 Where?
Final: 12.03.23, Columbia-Halle, Columbiadamm 13-21, 10965 Berlin (www.bbslam.de)
Semifinals: HALBFINALE 1, 08.03.2023, 8 pm, SO36
                    HALBFINALE 2, 09.03.2023, 8 pm, Waschhaus Potsdam
                    HALBFINALE 3, 11.03.2023, 7 pm, Freiheit Fünfzehn
Interview? link: https://www.radioeins.de/programm/sendungen/mofr1921/_/berlins-amtierender-poetry-slam-meister-ist-zu-gast.html
cover picture ©Kischreport
contributed picture  ©BB Slam e.V.