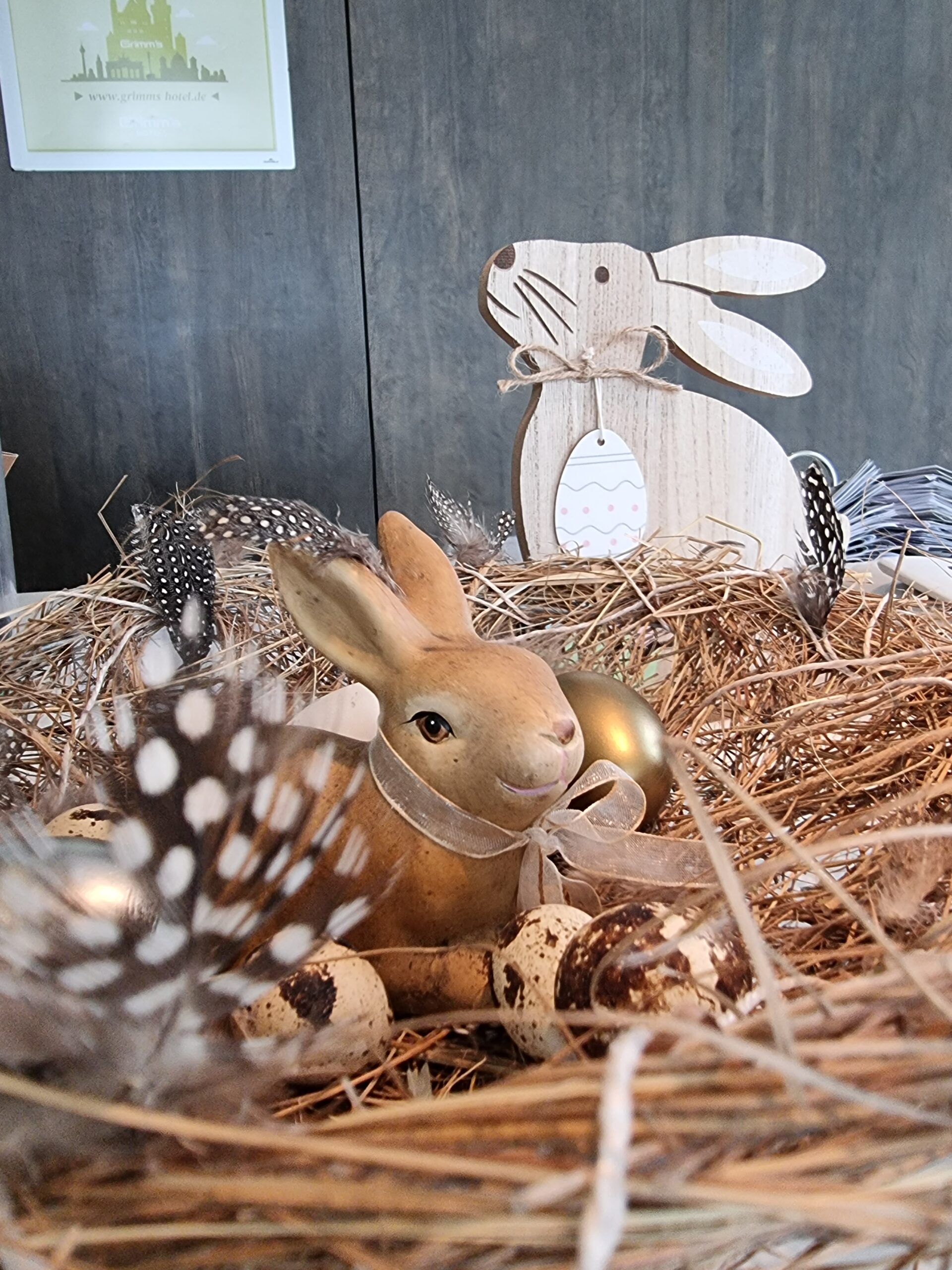 There's always something happening in Teltow!
Whether at Easter, Christmas or in between – there is always something happening in Teltow! Unfortunately the fish and seafood buffet on Good Friday and the Easter brunch are already fully booked, but there are numerous other events that you should not miss. Every 2nd and 4th Sunday of the month our popular Sunday Brunch takes place, for which you should definitely make a reservation in time. Starting in June, Grimm's Hotel in Teltow will again be hosting monthly barbecues. In between, it's always Italian with the menu "Mamma Mia", festive with school enrollment events or entertaining with the improv theater "Die Zuckerschnuten".
Subscribe to our newsletter, so you are always well informed! You will also find numerous events under the link:
Do you actually know Teltow at the time of the cherry blossom? With the cherry blossom ticker on the Instagram page of the city of Teltow you always know exactly if the cherry blossom avenue is already glowing pink. If you can't make it to Teltow, just read our blog, we will report.
Where? Grimm's Hotel Berlin-Potsdam, Adress: Gonfrevillestr. 2, 14513 Teltow
Tickets? Reservations for the restaurant or tickets for events are available at the reception.
Infos? https://www.grimms-hotel.de/en/grimms-blog-eng/about-grimms/